Party in style with foodpanda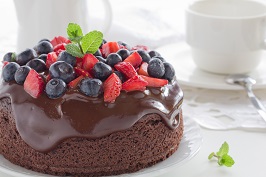 Cake Delivery for that Special Occasion
It's never too late for cake at the party and whether you've had a cake disaster or have suddenly remembered a colleague's birthday then it's easy to order cake online with foodpanda. We sign the best cake and cupcake outlets in Singapore, who are able to deliver cake to you within the hour. At foodpanda you'll find one of the biggest selections of cakes online, anywhere in Singapore.
Rather than order days ahead in order to get the perfect birthday cake, you can choose from a huge variety of cakes with foodpanda and have one delivered to your home or place of work in less than an hour. Whether you need a cake for two or a cake for twenty, our listed bakeries specialise in providing you with the cake you need.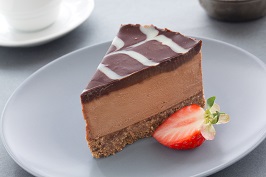 Cake Delivery Choices from foodpanda
Our cake and bakeries specialists include the popular Emicakes who sell a huge range of western cakes for every occasion in a number of sizes. Chocolate Origin is the go-to option for those needing a large indulgent chocolate cake whilst Niceday Desserts sell a range of Chinese and Singaporean desserts and cakes. Jar cake specialists such as Stay at Home Mum make a wide range of fantastic jar cakes including cheesecakes, red velvet cake and tiramisu. If it's cupcakes you need then Swirls Bakery is the option for you, selling a huge selection of cupcakes, sold individually or in boxes of up to 12. As well as these cake specialists, many of our general cafes and restaurants have cake, desserts and bakery items on their menus too.
Ordering food online with foodpanda is a hassle-free process. Not only do we give you access to all the best cake delivery outlets in Singapore -all in one place- we also make the process of ordering easier than ever. Once you've registered with foodpanda we'll remember your details for next time, plus you have the opportunity to pay online or in cash upon delivery.
Our favorite cakes in Singapore